Pictures of 2013 Maine Chinese Conference
2013 Maine Chinese Conference homepage
1. Welcome from
Jing Zhang, Director, the Chinese Language and Culture Center of Maine;
Lynne Coy-Ogan, Provost, Husson University;
Nelson Durgin, Mayor, the City of Bangor;
Gerry Palmer, Former Mayor, the City of Bangor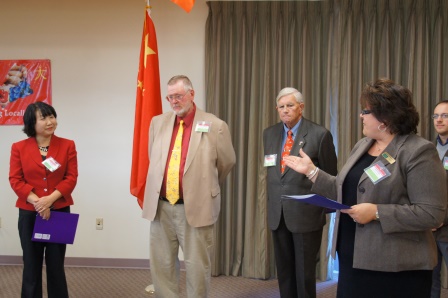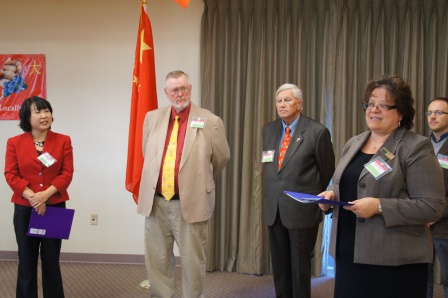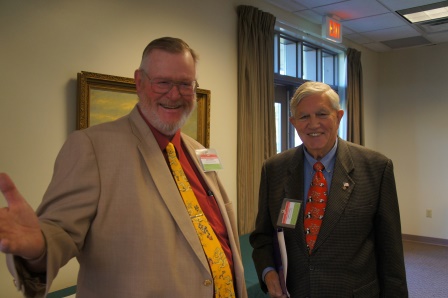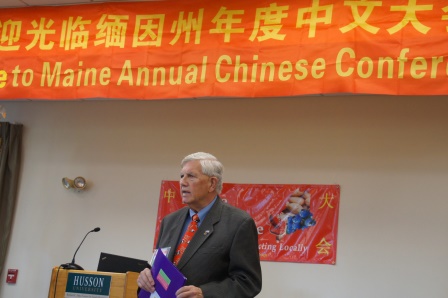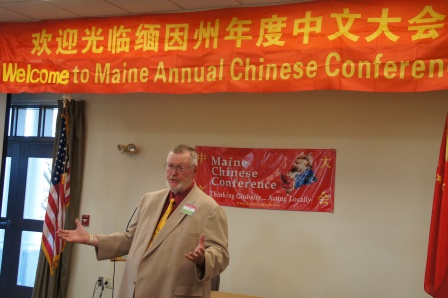 2. Sing America and China's National Anthem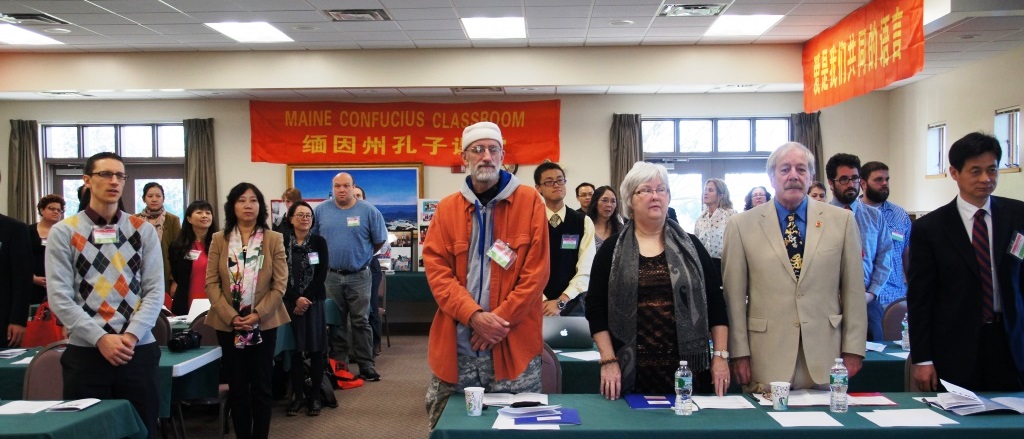 3. Keynote Speaker:
Mr.Jianjun Cen, Education Counselor, Consulate General of China in New York,
meet with
Nelson Durgin, Mayor, the City of Bangor;
Gerry Palmer, Former Mayor, the City of Bangor;
Lynne Coy-Ogan, Provost, Husson University;
James Kenny, Chairman, the Chinese Language and Culture Center of Maine;
Helena Curtain, Professor, University of Wisconsin-Milwaukee;
Nancy Mullins, Director, ESL/Bilingual Programs, Maine Department of Education;
And Participants of the conference.

Mr. Cen gave a great speach in the conference and be interviewed by the meida.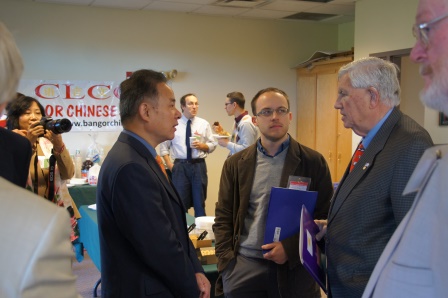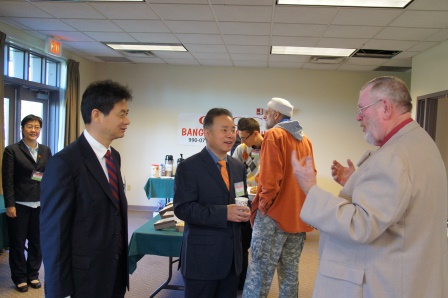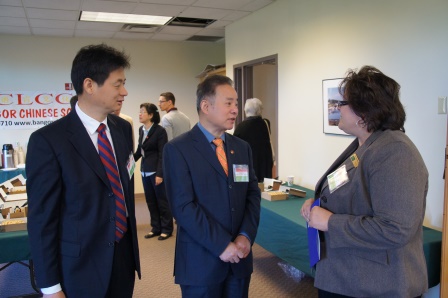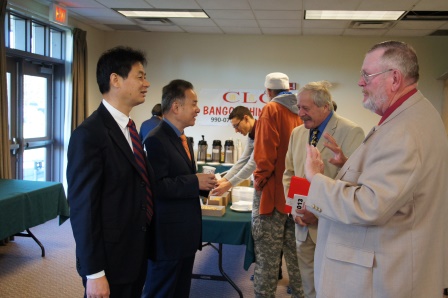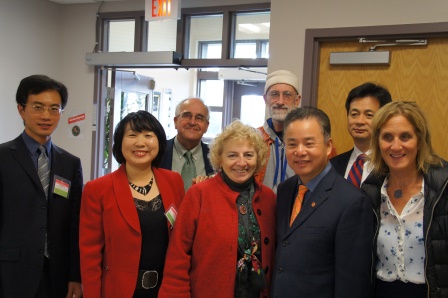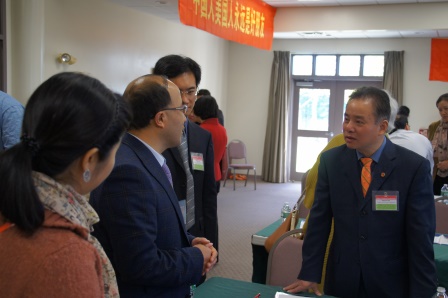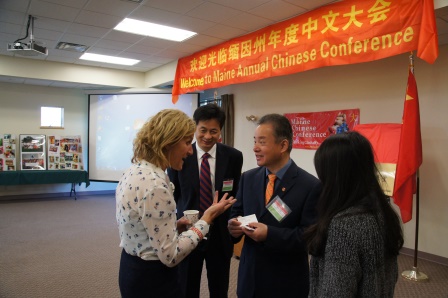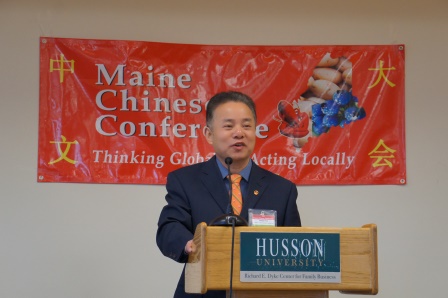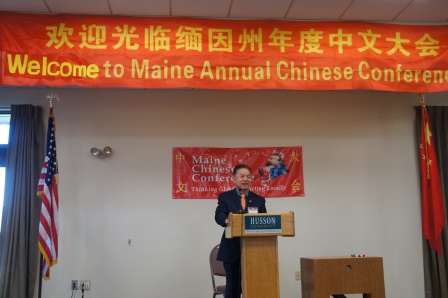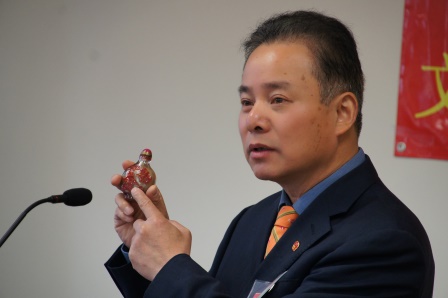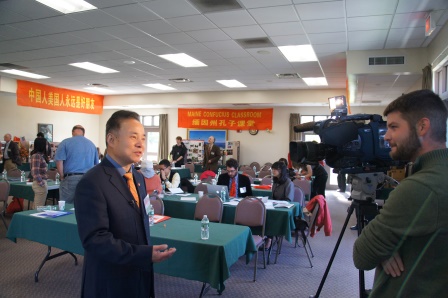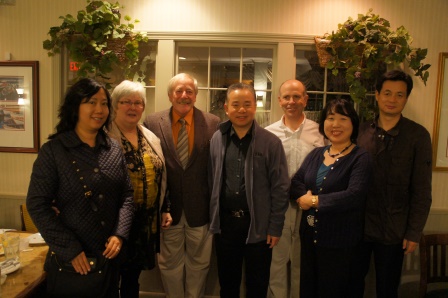 4. Confucius Classroom Opening ceremony for the Chinese Language & Culture Center of Maine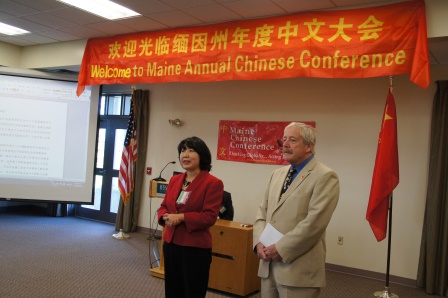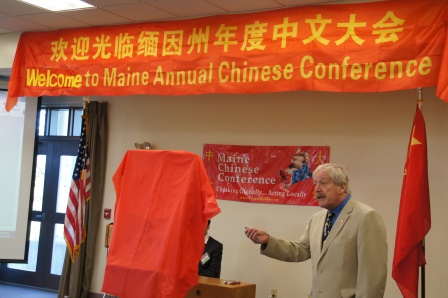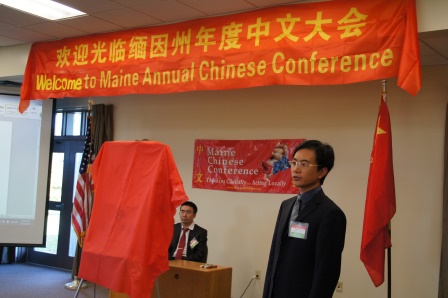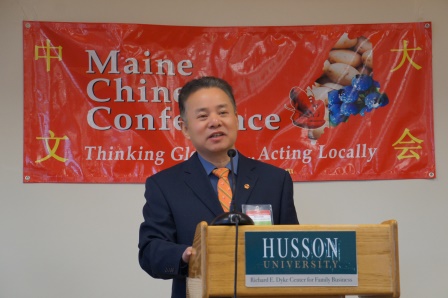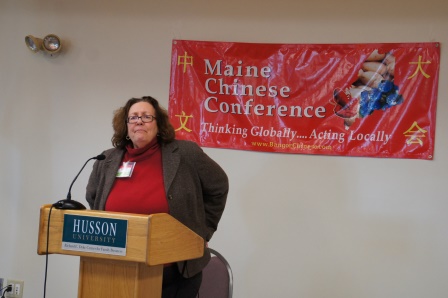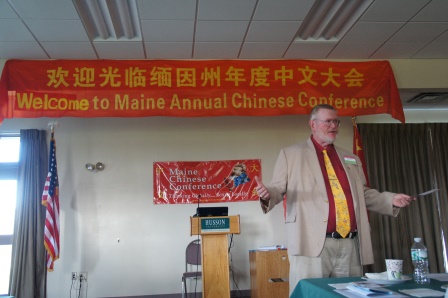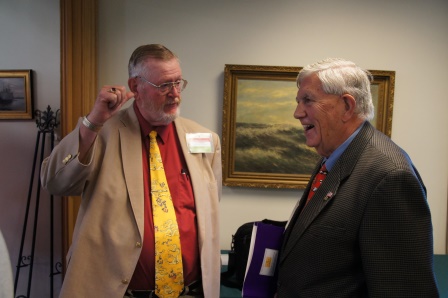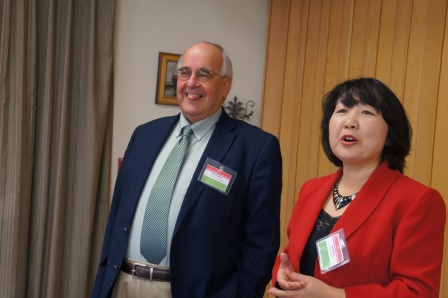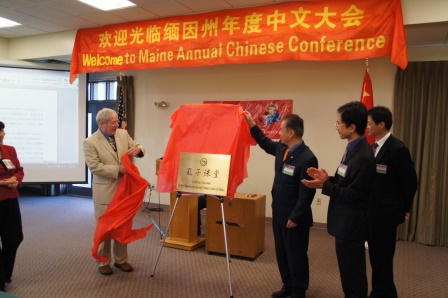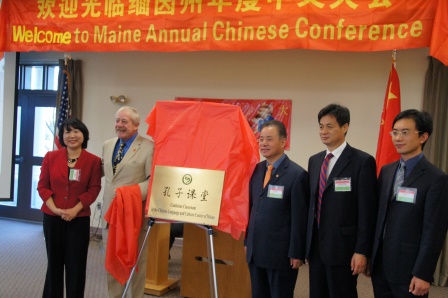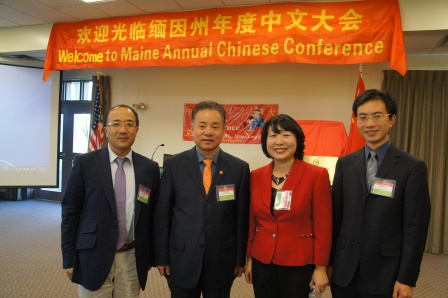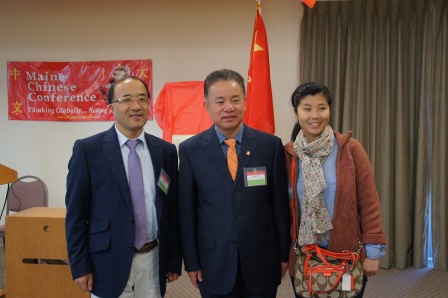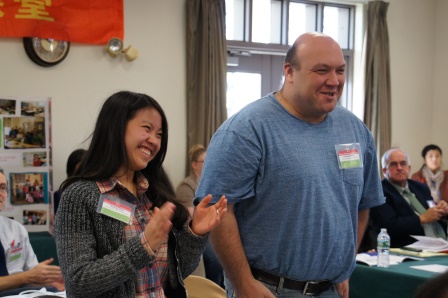 5. Keynote Speaker: Dr.Helen Curtain, well-known expert
on second language teaching from Wisconsin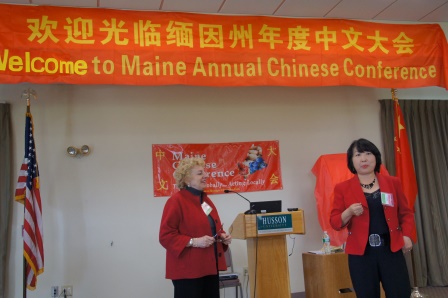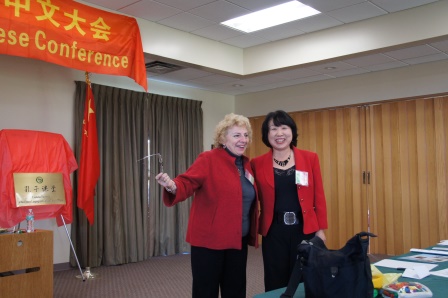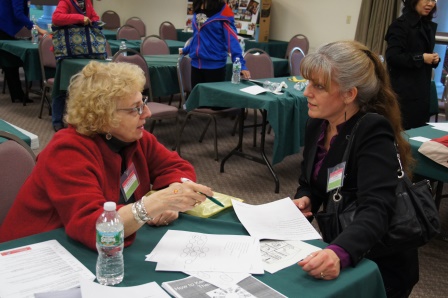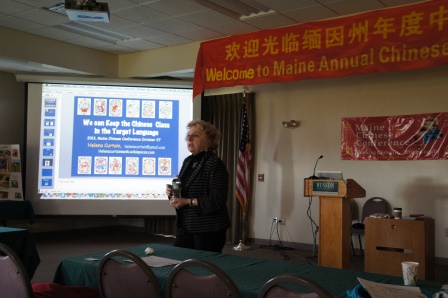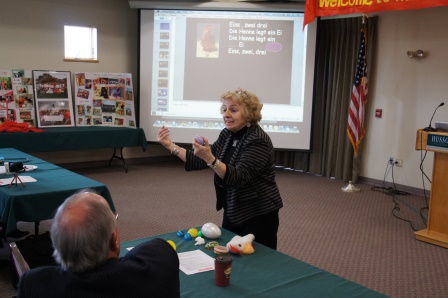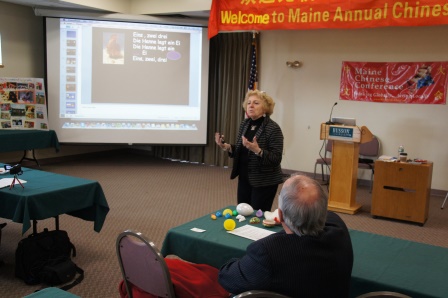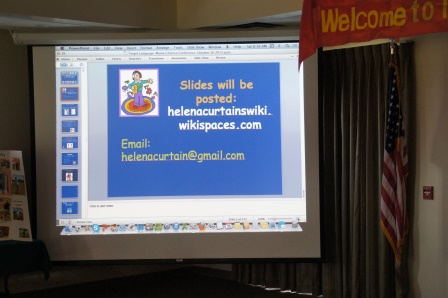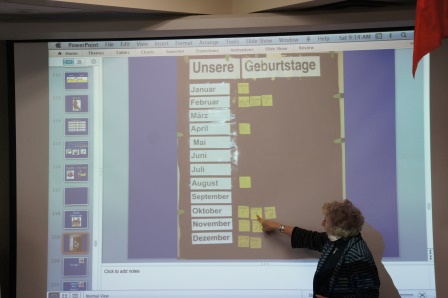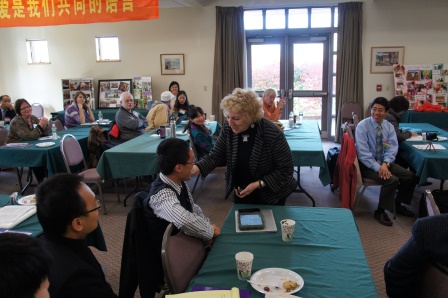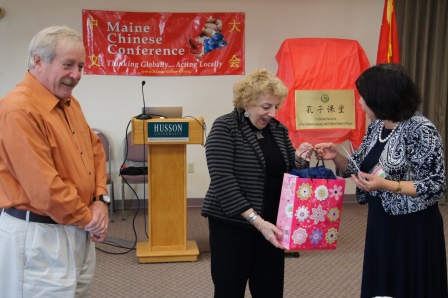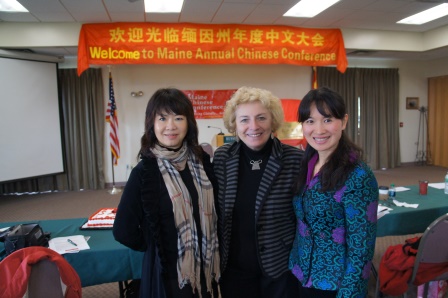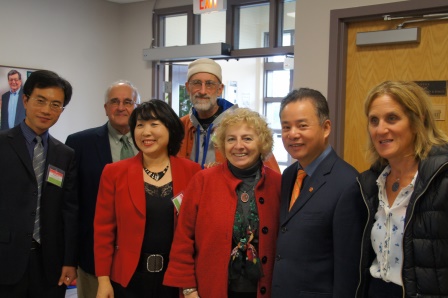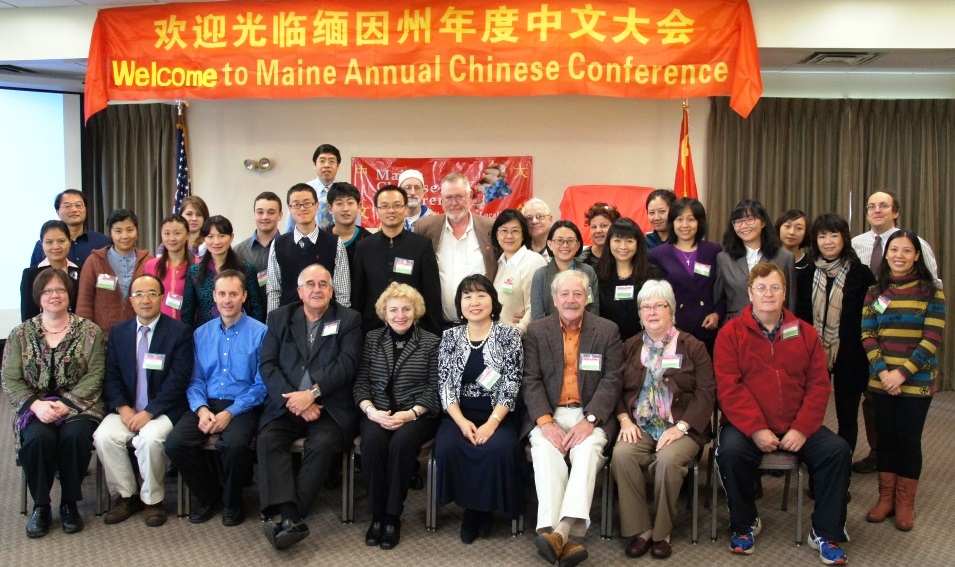 6. Principal Panelists: Gus LeBlanc, Headmaster, Lee Academy;
Mel MacKay, Head of School, John Bapst High School;
C.K. Kwai, Director, International Programs, University of Maine;
Jim Chasse, Principal, Orono High School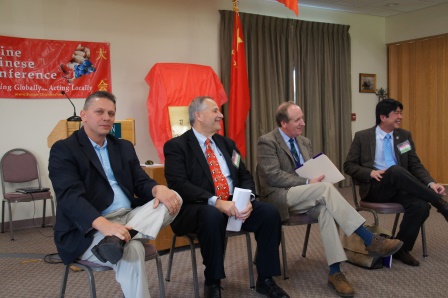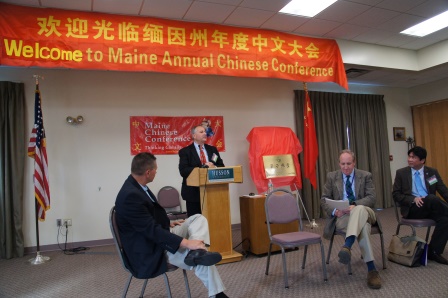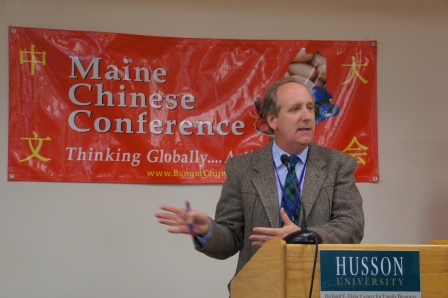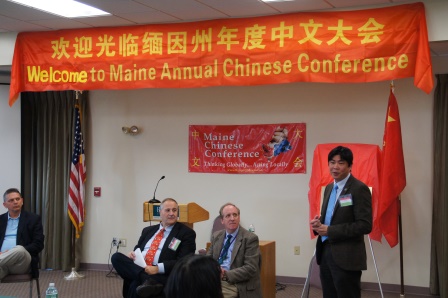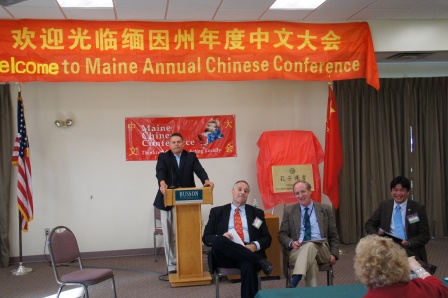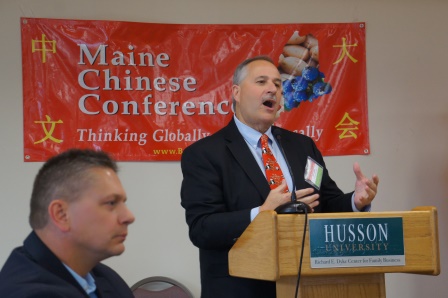 7. Speakers: Nancy Mullins, Maine Department of Education; Suzanne Fox, Fox Intercultural
Consulting Services; Colin Penley, Gould Academy;Ray Pelletier, University of Maine;
Su Gao, University of Maine; Guang Yang, Maine Central Institute; Richard powell,
University of Maine; Alice Zhang, University of Maryland; Susan Murch, Jade Branch
Acupuncture and Oriental Medicine; Christine Chou, Chopsticks Restaurants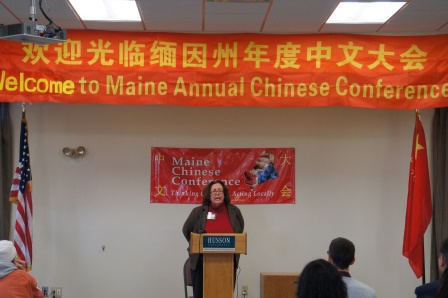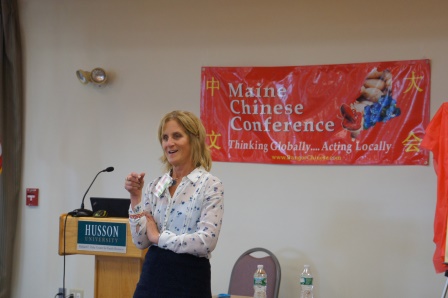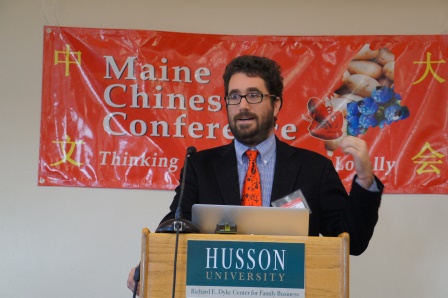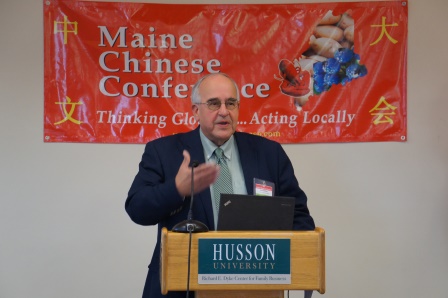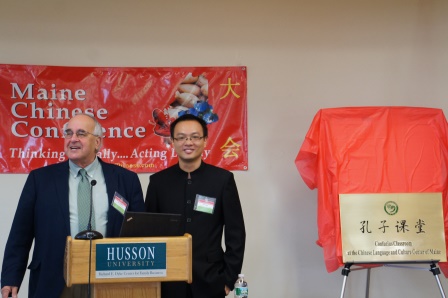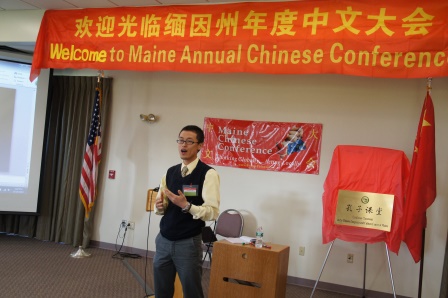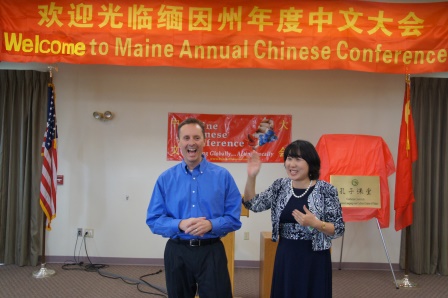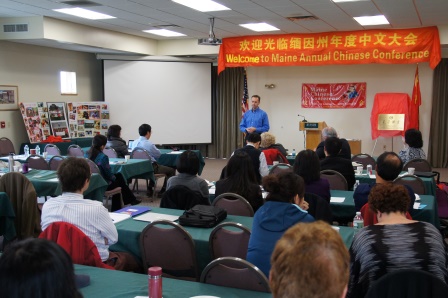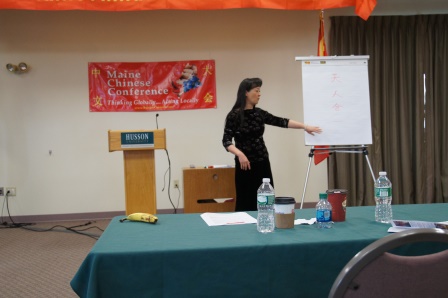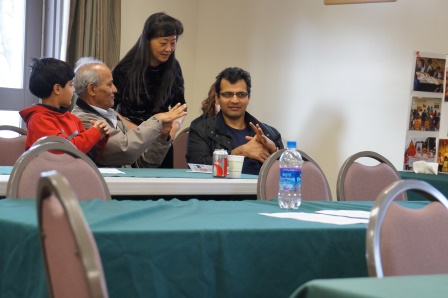 8. Games: Chris Crocker and Jae Hubbard, Orono High School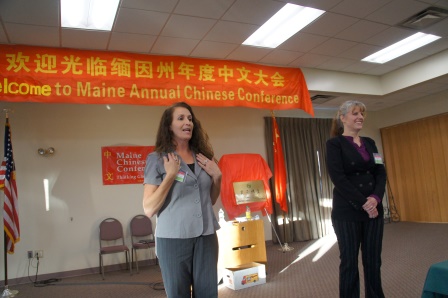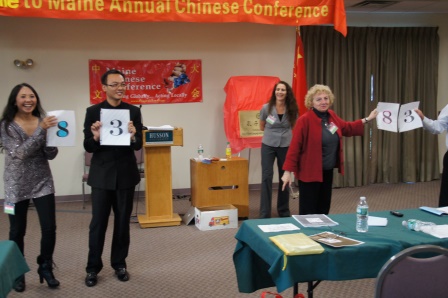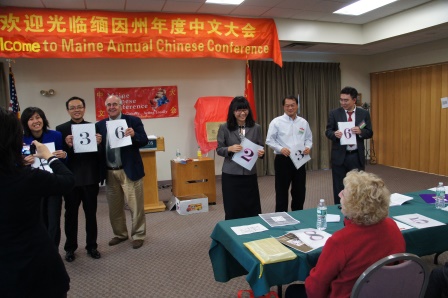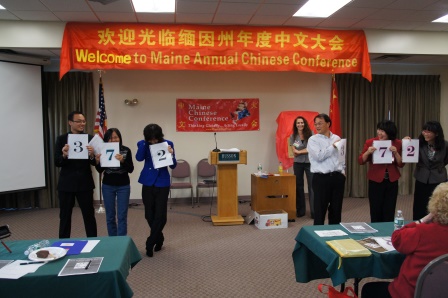 9. Traditional Chinese Medicine: Susan Murch, Jade Branch Acupuncture and Oriental Medicine
and Howard Jones, Eastern Maine Medical Center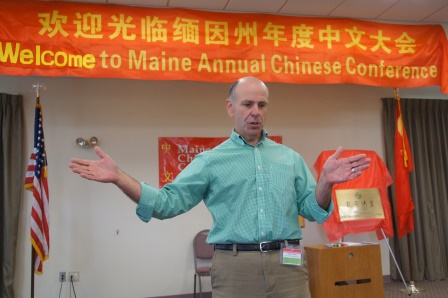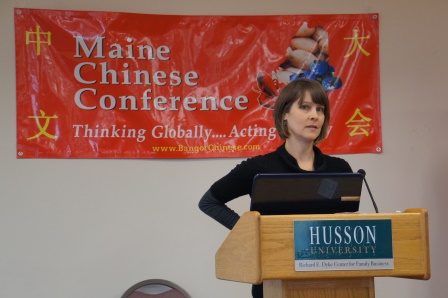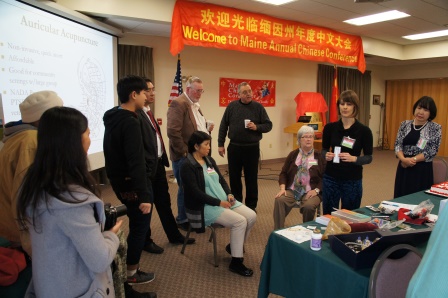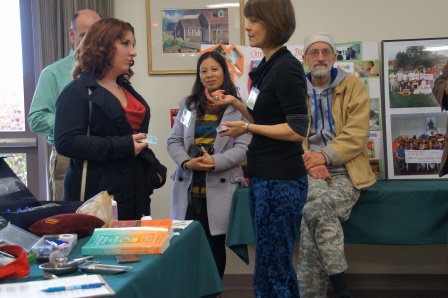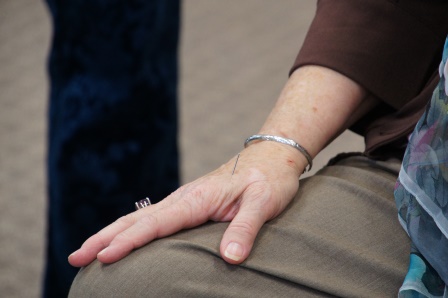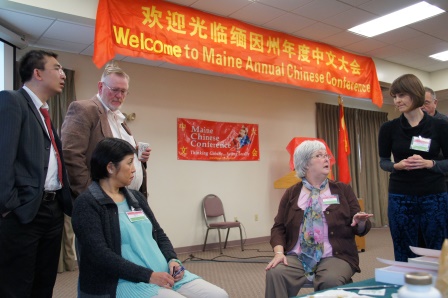 10. Excellent Students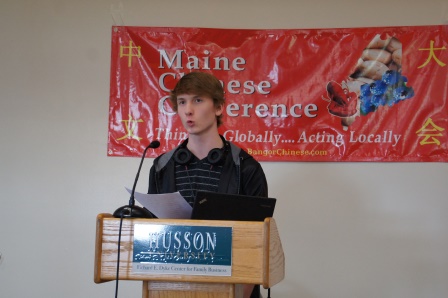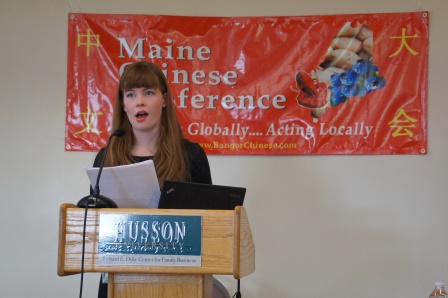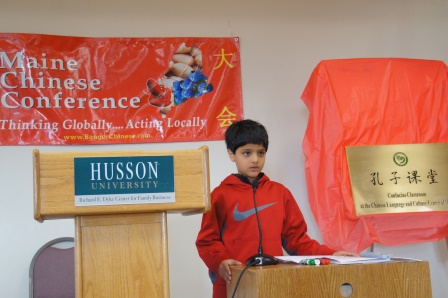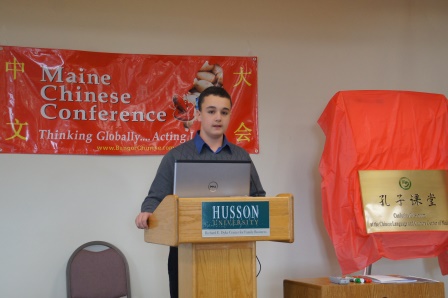 11. Participants of the conference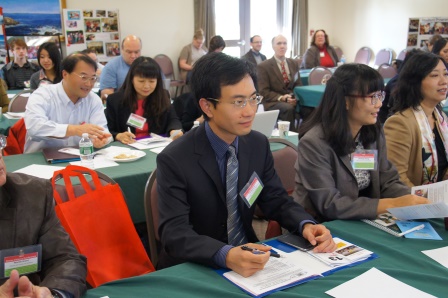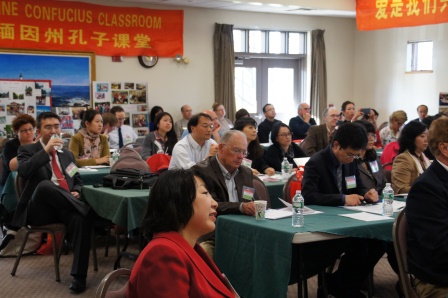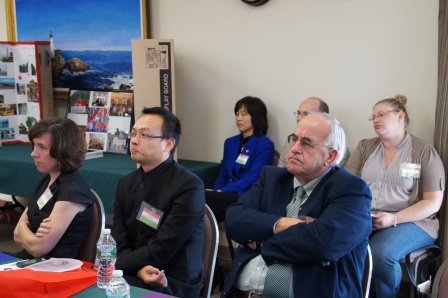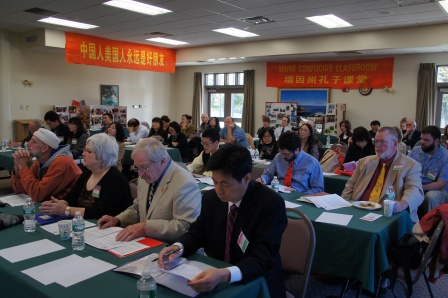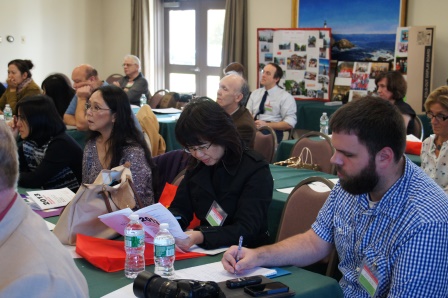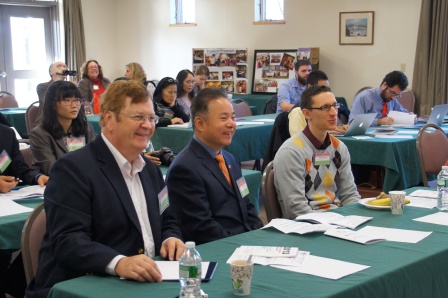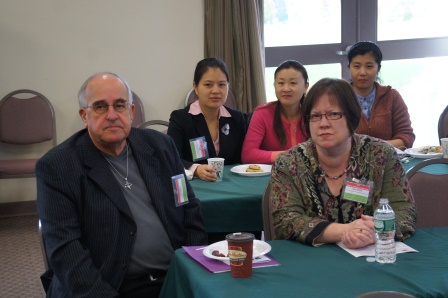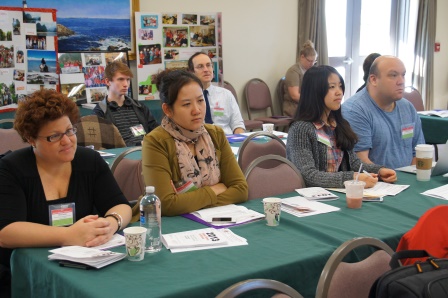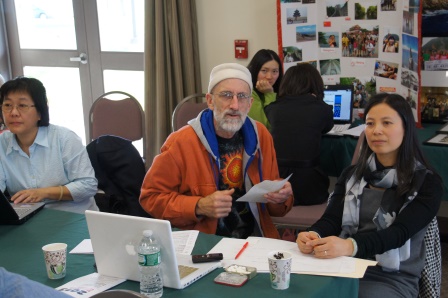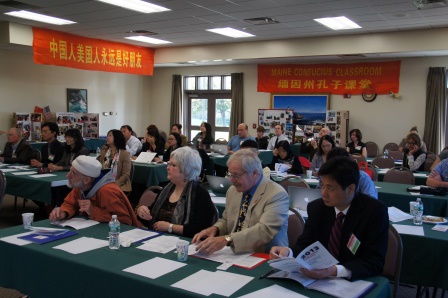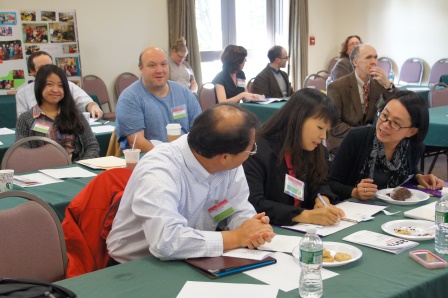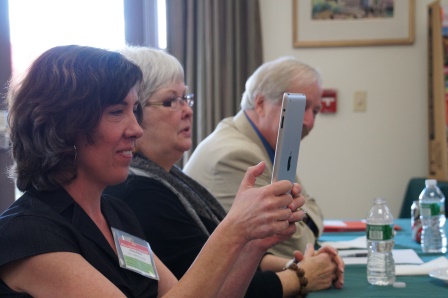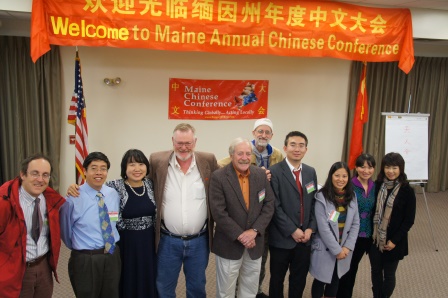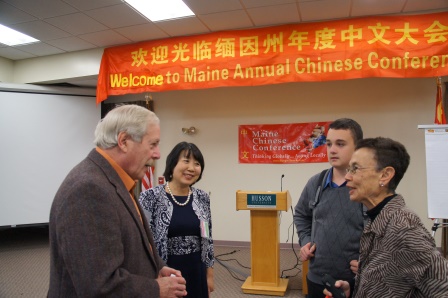 ---
---